Colors In Bloom 2023
Agency: Color Factory
Role: Creative Direction, 2D and 3D Design
We refreshed the Color Factory confetti rooms in all three locations (Chicago, Houston, and New York City) to celebrate the spring season. We collaborated with a paper flower artist to create oversized, immersive floral installations unique to each city. In Chicago we were inspired by the tulips that line Michigan Avenue each April, in Houston we wanted to highlight the fields of bluebonnets and bluebells locals drive hours to see, and in New York pay an ode to Central Park cherry blossoms that bloom in late March.
---
Chicago Tulips
Designed in Sketchup︎︎︎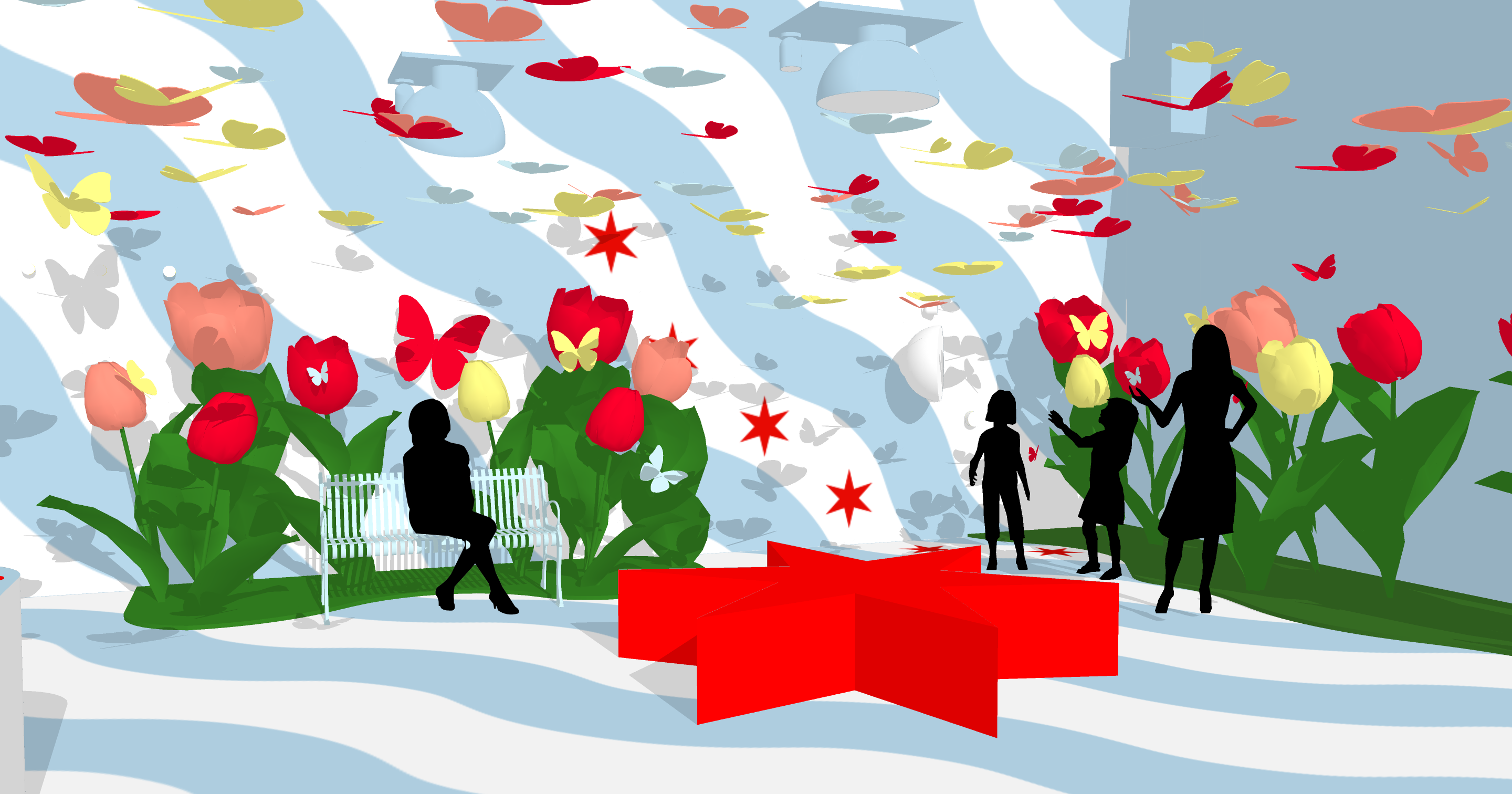 ---
Houston Bluebells and Bluebonnets

Designed in Sketchup︎︎︎
---
New York City Cherry Blossoms

Designed in Sketchup︎︎︎