Denuclearized Family

Designers: Adriana Noritz and Luke Weaver
Project: Speculative look at AI's role in the household
Role: Creative Direction, Object Design, Photography Models: Sammi Jones, Jasmine Jay, and Jasmine's little sister

Denuclearized Family is a narrative developed through a series of detailed physical models and stylized portraits. Our goal was to speculate on the image of a potential future where AI plays an essential role in a functioning family. We developed a visual identity, a system of prototypes, and an extensive narrative of a family which profiled a father, a son, a daughter, and an AI playing the role of "mother".
Denuclearized Family was presented at the 2019 AIGA National Design Conference in collaboration with Matthew Wizinesky. It was a finalist at the PRIMER19 Emerging Designer Exhibition.
Click here to see our project for PRIMER19 along with other finalists.
---
A comprehensive set of physical models create the control panel for the AI. By pulling upon retro-futurist aesthetics, these models create a nostalgia for a lost future and make the nubelous ideas of AI interaction easily understood. Each set of buttons, knobs, switches, units, and modules, allows the viewer to imagine what decisions they might make in this potential future.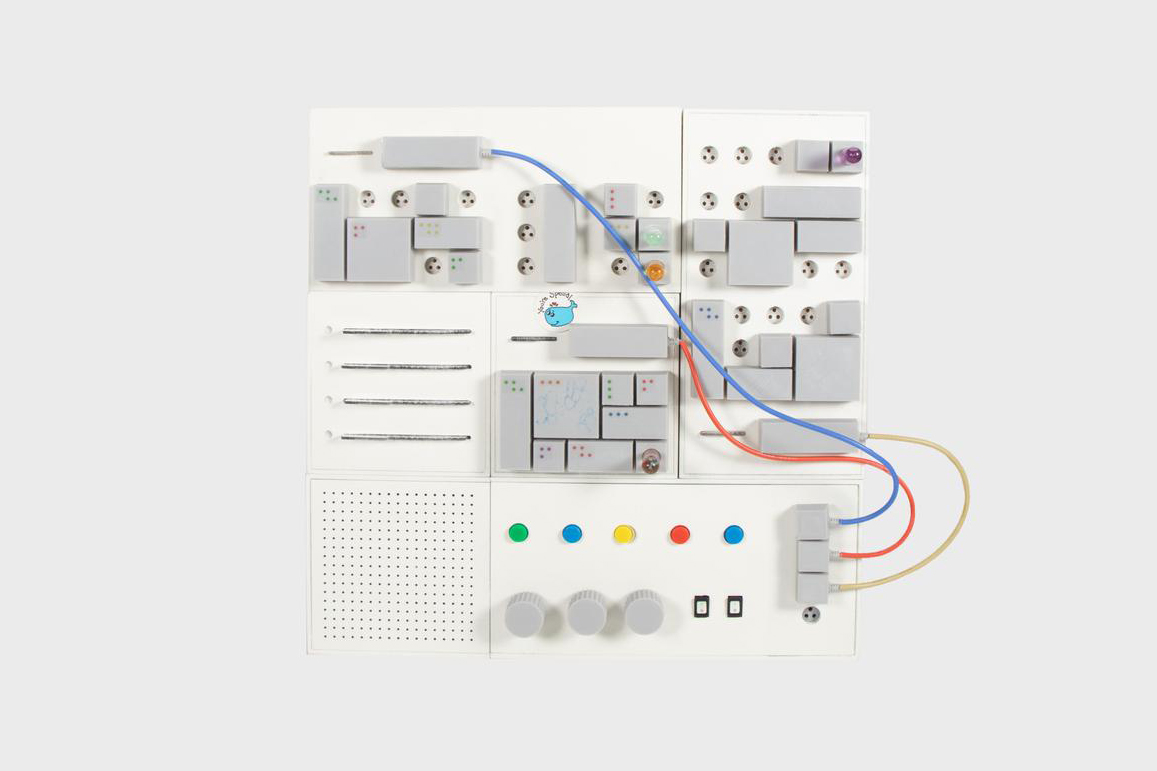 Coding Book, Family Heirloom
User Profile Discs
Medicinal module prescription and packaging
Module Extension Packs
User 1 [Father] & AI Control Panel
User 2 [Son] learning how to influence the AI's output
User 1 customizing AI outputs
User 3 [Daughter] drawing on her AI MonitorToy