Human Geology

Designers: Adriana Noritz and Sophie Dannin
Location: 840 Gallery, Cincinnati, OH
Role: Co-Curator, Stylist, Fabricator
A week long exhibition showcasing a collection of objects, photographs, and sculptures made in collaboration with Sophie Dannin. We designed the overall flow of the space, gallery "infrustructure," and a poster series for the event.
---
---
Exhibit Documentation

Display and presentation of the work played an essential role in the overall experience. We tried to diversify our means of hanging pieces and filling empty space in the gallery. Subtle finishing details like yellow plasti-dipped rope ends and small red rocks capping the ends of nails helped tie everything together.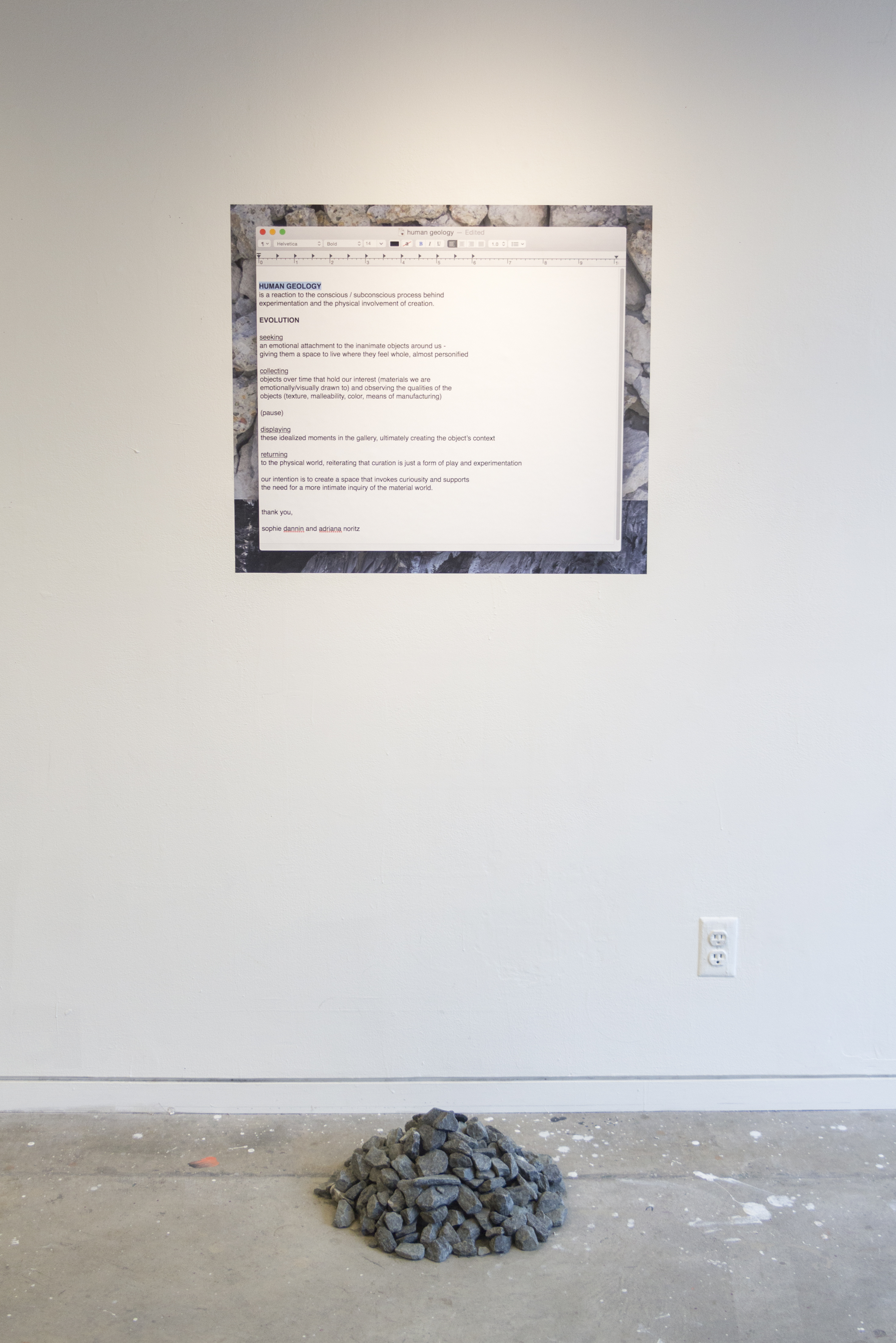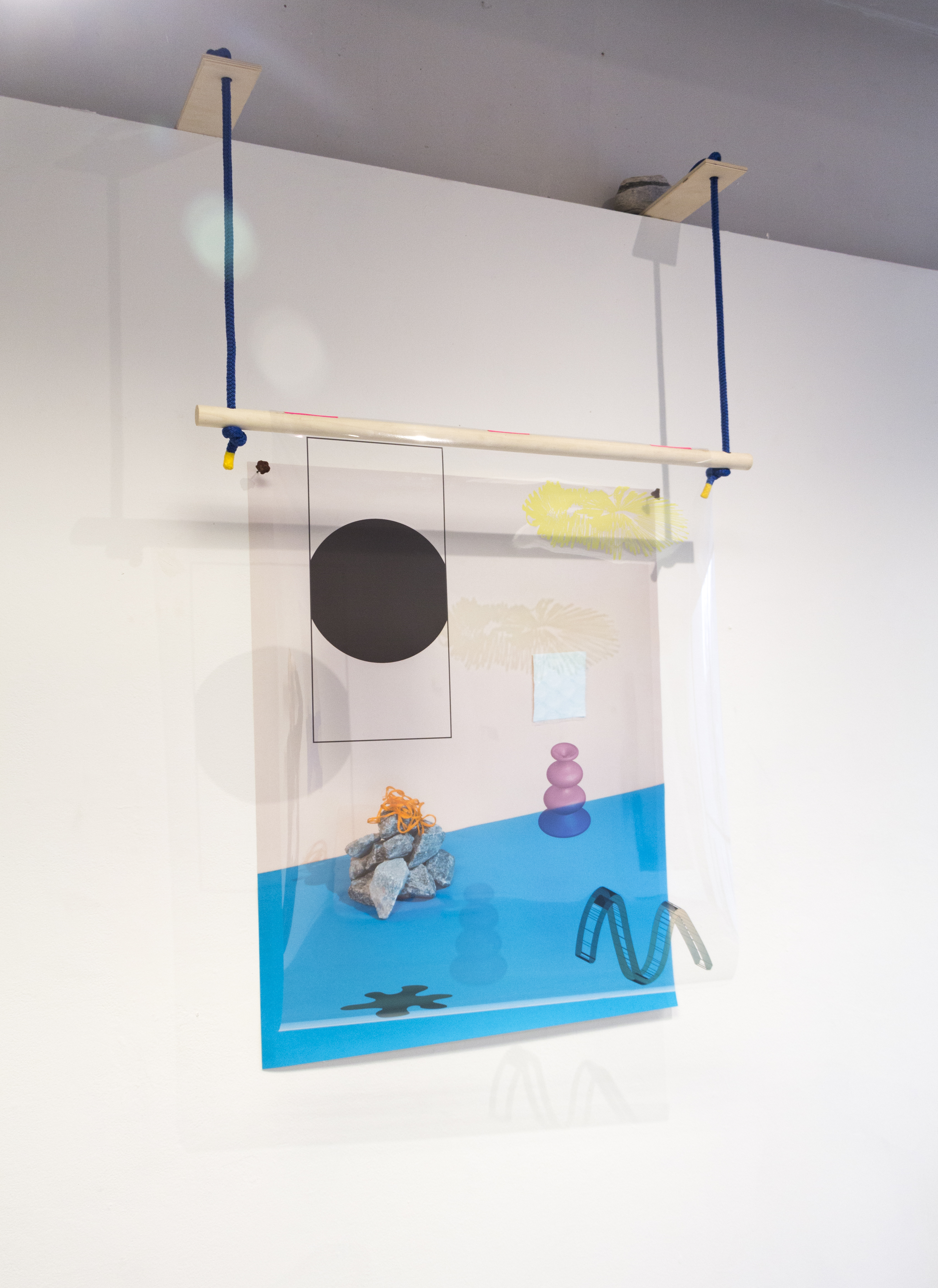 ---
Exhibition Poster


---
Behind the Scenes
Our studio space and process.