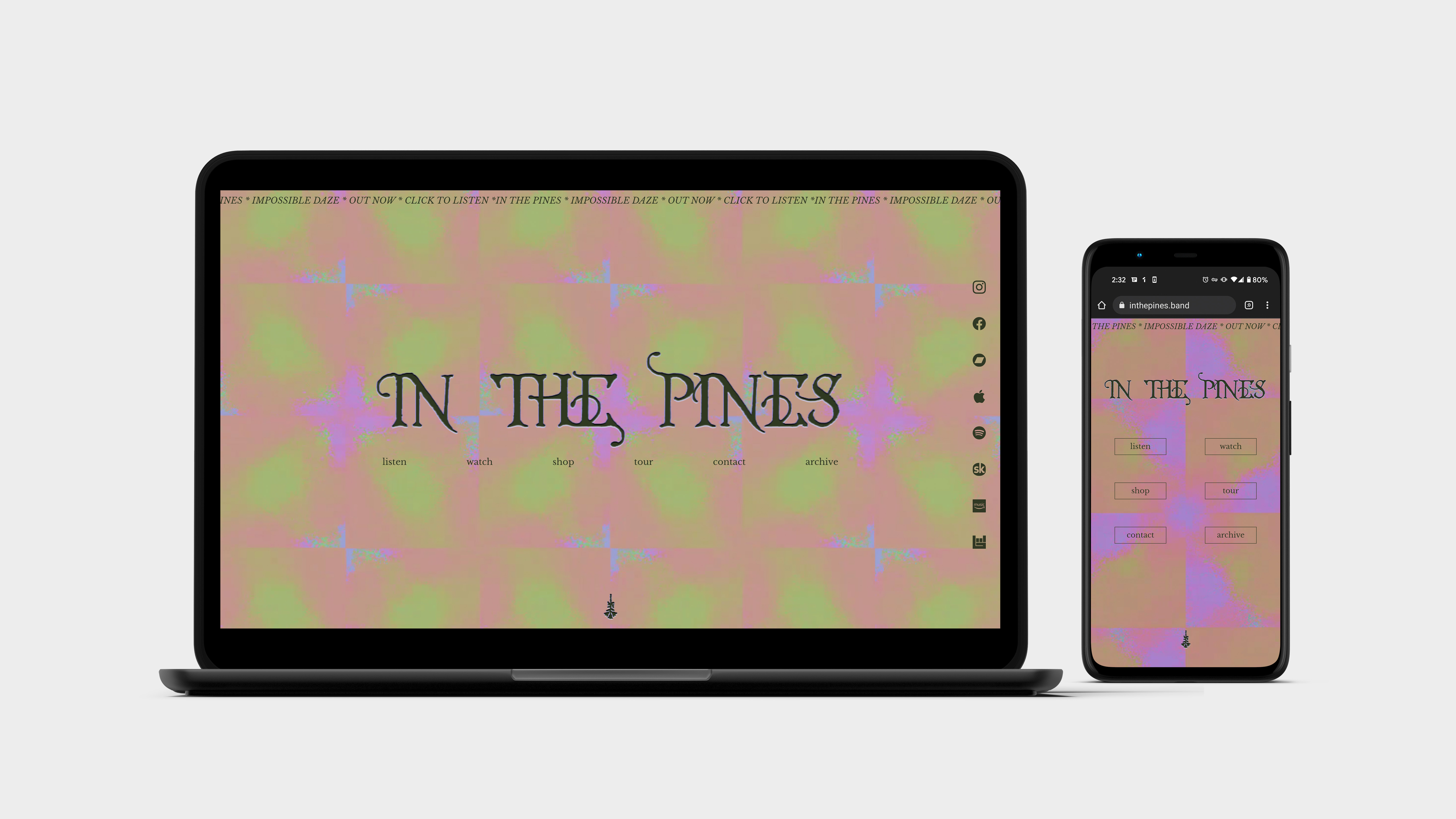 ITP Website

Client: In The Pines
Designer: Adriana Noritz
Web Developer: Michael Maurer
Programs: Figma & Adobe After Effects
I designed In The Pine's website alongside web developer, Michael Maurer. Michael and I wanted to capture the band's psychedelic sounds in a visual digital experience all the while being a one-stop-shop for fans to get to know the band, check on tour dates, purchase merch, and stream music. We also wanted to create a place for the band to archive their past, present, and future endeavors.
Click here to check it out.
---
Landing Page

Serving as a first impression for the band. The background shifts in color and shape, and the band logo ripples as the cursor moves around the page. As you scroll down, their most recent album release, Impossible Daze, is the main focus. The intention is for the website landing page to visually align with each album release, so future releases will lead to a new color story, and link to new content.

The background video content was created in Adobe After Effects by overlaying and distorting colors overtop of documentary video footage I shot when the band recorded the album.

The main band logo and floral elements used throughout the site were designed by graphic designer, Andrew Chambers.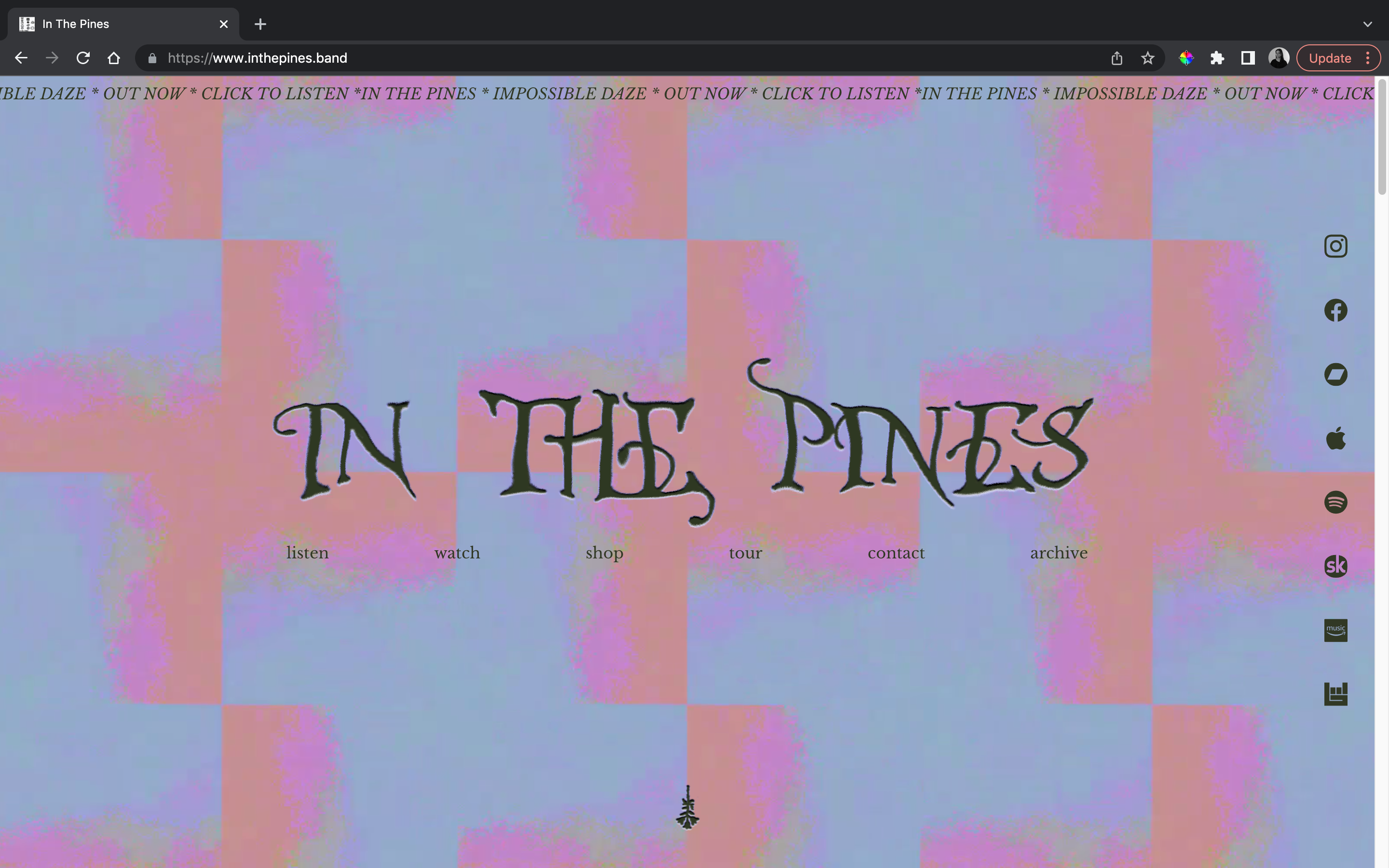 "Listen"

Highlighting all album releases. Prompts the user to either hit the play button and listen to the album through their preferred streaming service, or purchase the album through In The Pines's Bandcamp. All vinyl renders were created in Adobe Photoshop.
"Watch"

Highlighting all video content including music videos and live sessions recorded by outside collaborators. All videos are embedded for of access and play.
"Shop"

Redirects you to their existing Bandcamp merch page, designed to mimic the archive page on the band's website.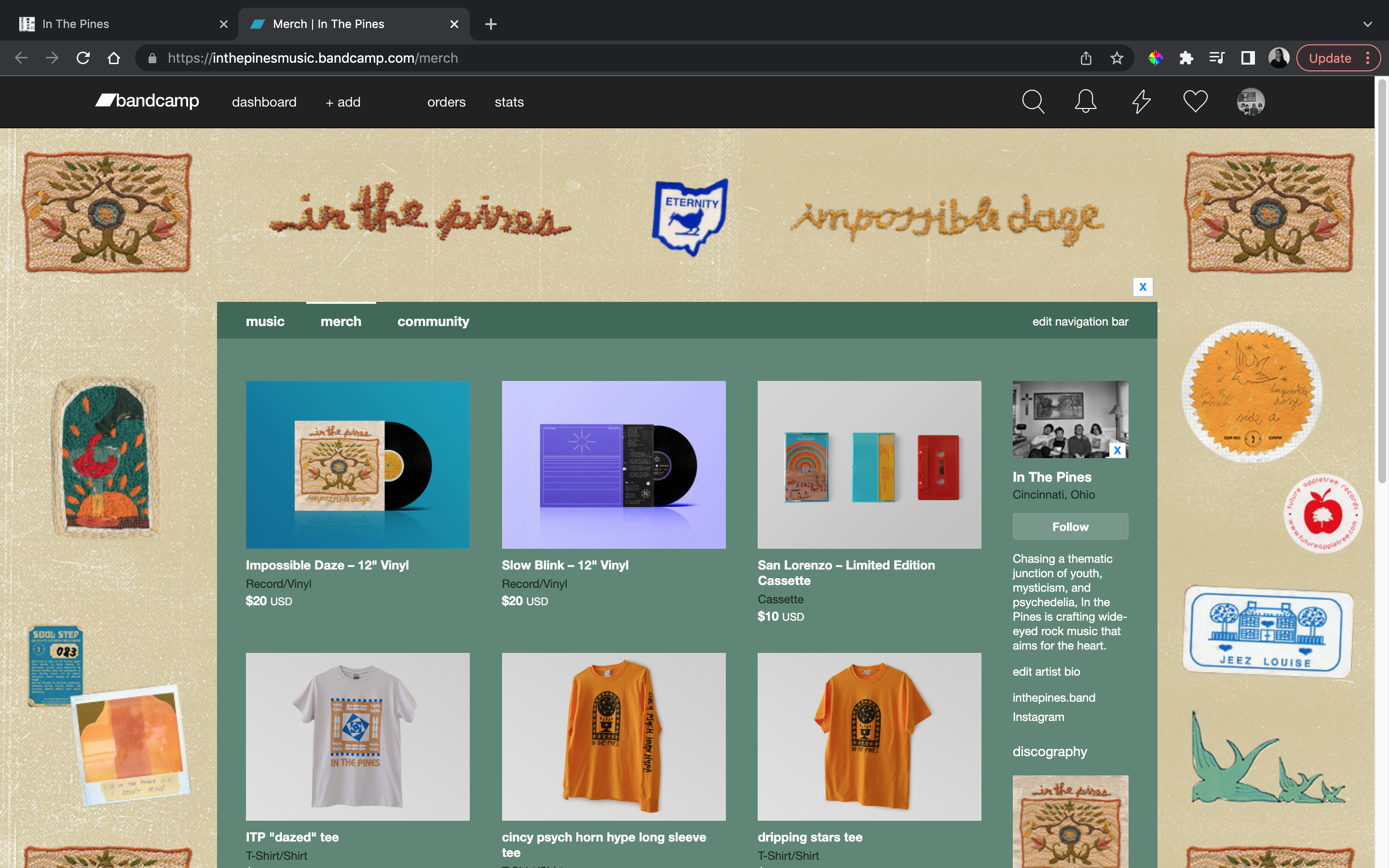 "Tour"

Lists all upcoming tour dates, city, venue, and ticket link. The site is coded to strike through dates as they pass.
"Contact"

A simple text layout for emailing the band directly or contacting their booking agent.
"Archive"

A special scrolling page of posters, stickers, photography, video snippets, and more that gives fans an inside look on the band's past, present, and future endeavors.