Museum of Modern Love

Agency: Invisible North
Client: Amazon Prime
Role: Junior Designer

During my co-op with Invisible North I worked on an immersive pop-up museum leading to the premiere of the Amazon Prime Video's series, Modern Love. Overall contributions included modeling the venue, concept development for the 8 episode vignettes, rendering scenes for client facing decks, sourcing furniture, creating environmental graphics, and working closely with fabricators. I also took lead in the design and fabrication of "The Love Nest," our Amazon FireTV partnership.
Click here for Invisible North's case study
---
Images taken by Jessica Nash, courtesy of Invisible North
---
The Love Nest
FireTV
We decked out the mezzanine of the venue with shaggy custom carpeting, a mini bar and cozy lounge, and three living room vignettes to showcase FireTV's capabilities and offerings. It turned into a moody getaway for the museum guests and a VIP lounge for the premiere nights.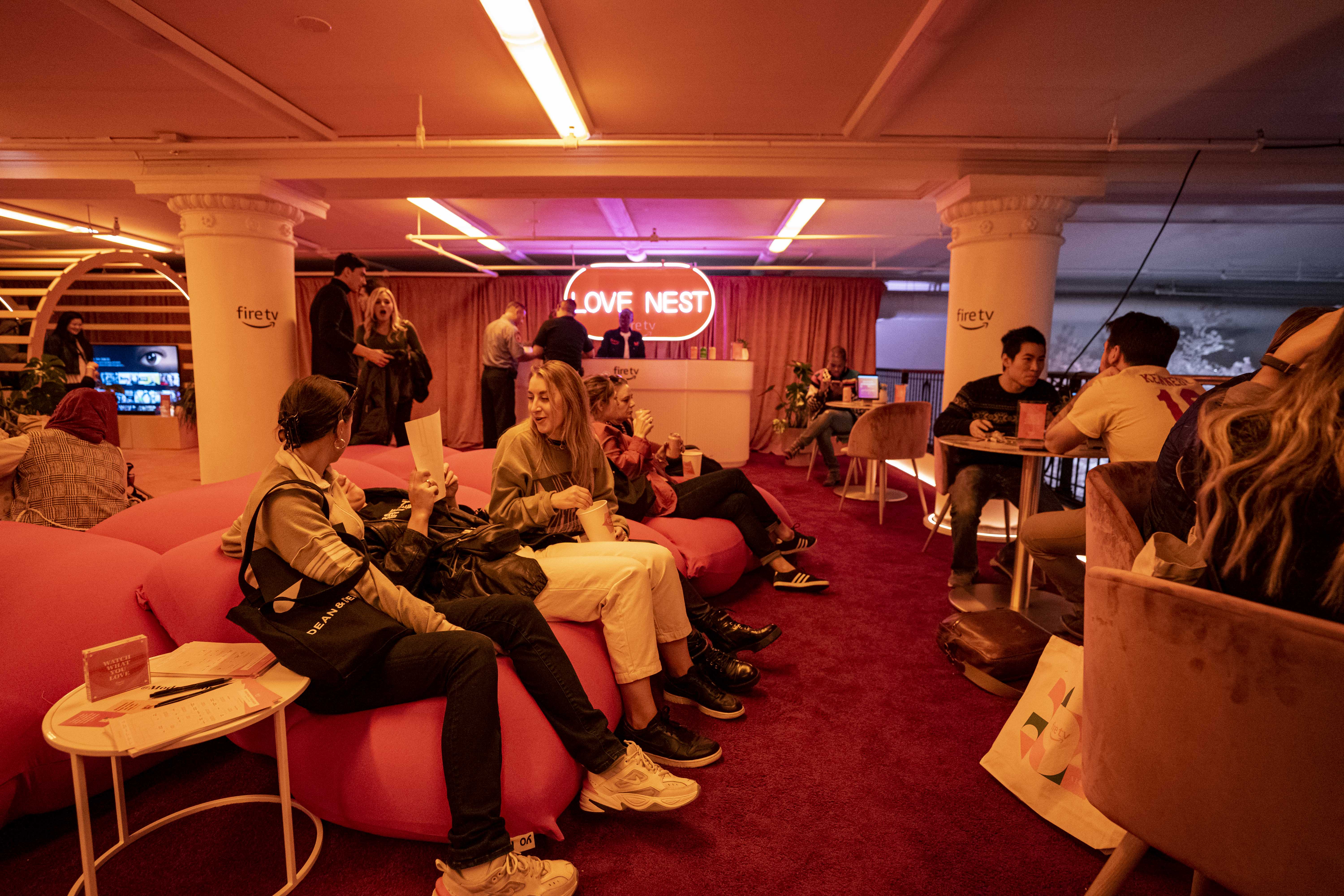 Images taken by Jessica Nash, courtesy of Invisible North
---
The Love Nest: Sketchup Model