Nestlé: Sustainable Brands Conference

Agency: Invisible North
Client: Nestlé
Role: 2D and 3D Design
"Looking to bring Nestlé's new sustainability promise and Generation Regeneration message to life, we partnered to design and produce an engaging and sustainable conference experience for the 2021 Sustainable Brands Expo in San Diego. Using reusable and recyclable materials, we were able to highlight brand stories while still keeping sustainability front and center. From branded seed paper that could be planted to a living moss photo moment, we helped Nestlé launch their Generation Regeneration campaign in a big way."

I led the 3D design of the booth structure and styling as well as the graphic signage and takeaways. I ideated on booth designs, eventually leading us to the booth shown below which was entirely recycable and reusable. We used cardboard and paper as our main materials to construct the walls and embellishments of this booth, and all furniture and plants were rented from local suppliers. This booth was concieved, designed, and constructed within four weeks.

---
Booth Renders
Designed and Rendered by Adriana Noritz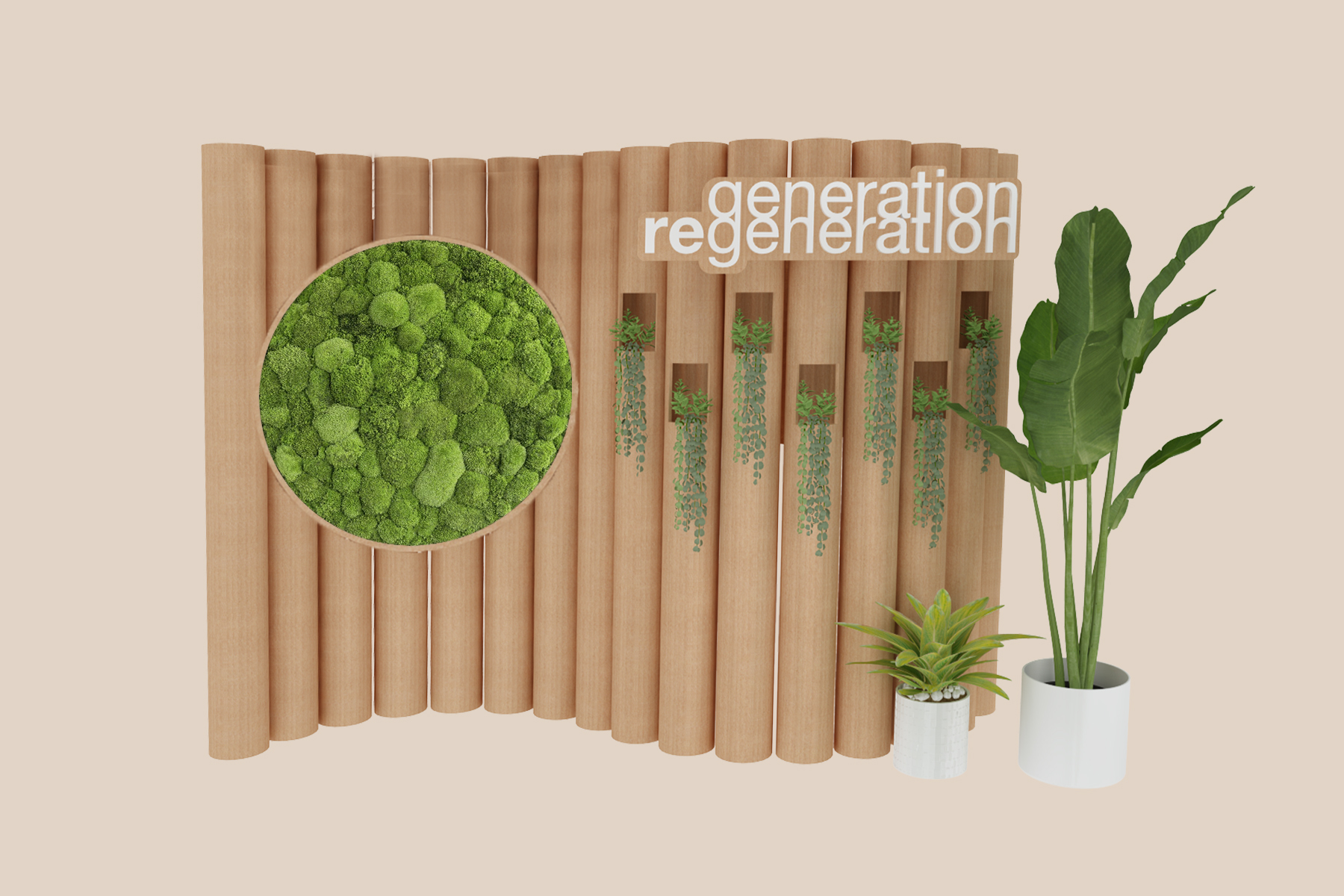 ---
Event Photographs
Courtesy of Invisible North