Polygon: Connect Bogotá 2022

Agency: Invisible North
Client: Polygon
Role: Creative Direction, 2D and 3D Design
We created a distinct Polygon-owned event carving out dedicated space for visitors to interact with the Polygon ecosystem, connect with leaders in the field, network with international developers and investors, and leave an impact on the developer community in Bogotá. The event consisted of keynote speeches and discussion panels in the auditorium, and panels, workshops, and hospitality in the main pavilion for registered guests. We designed wayfinding, printed collateral, as well as developing a digital footprint to show the event scheduling, maps of the venue, and links to surveys.
---
Event Photographs
Courtesy of Invisible North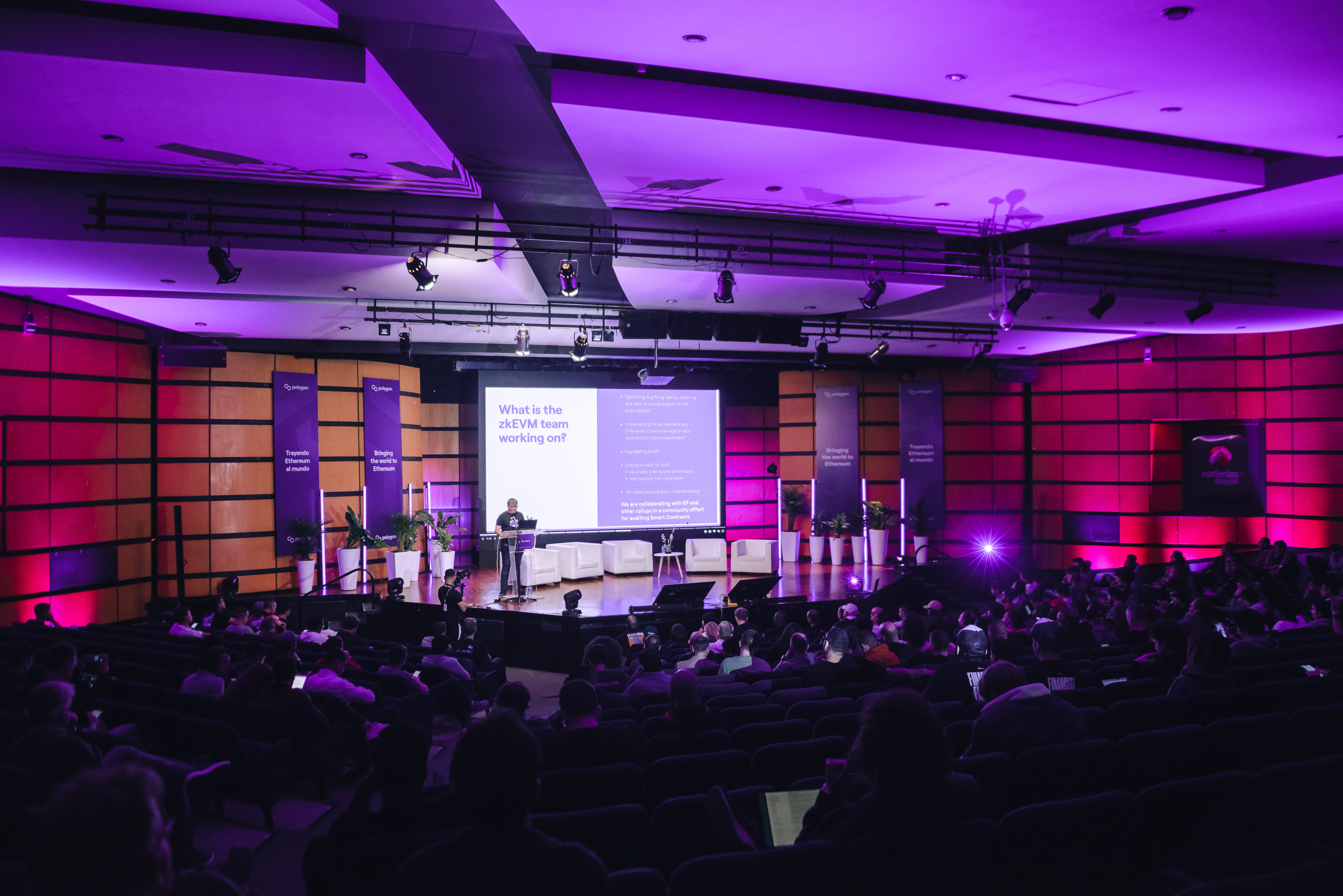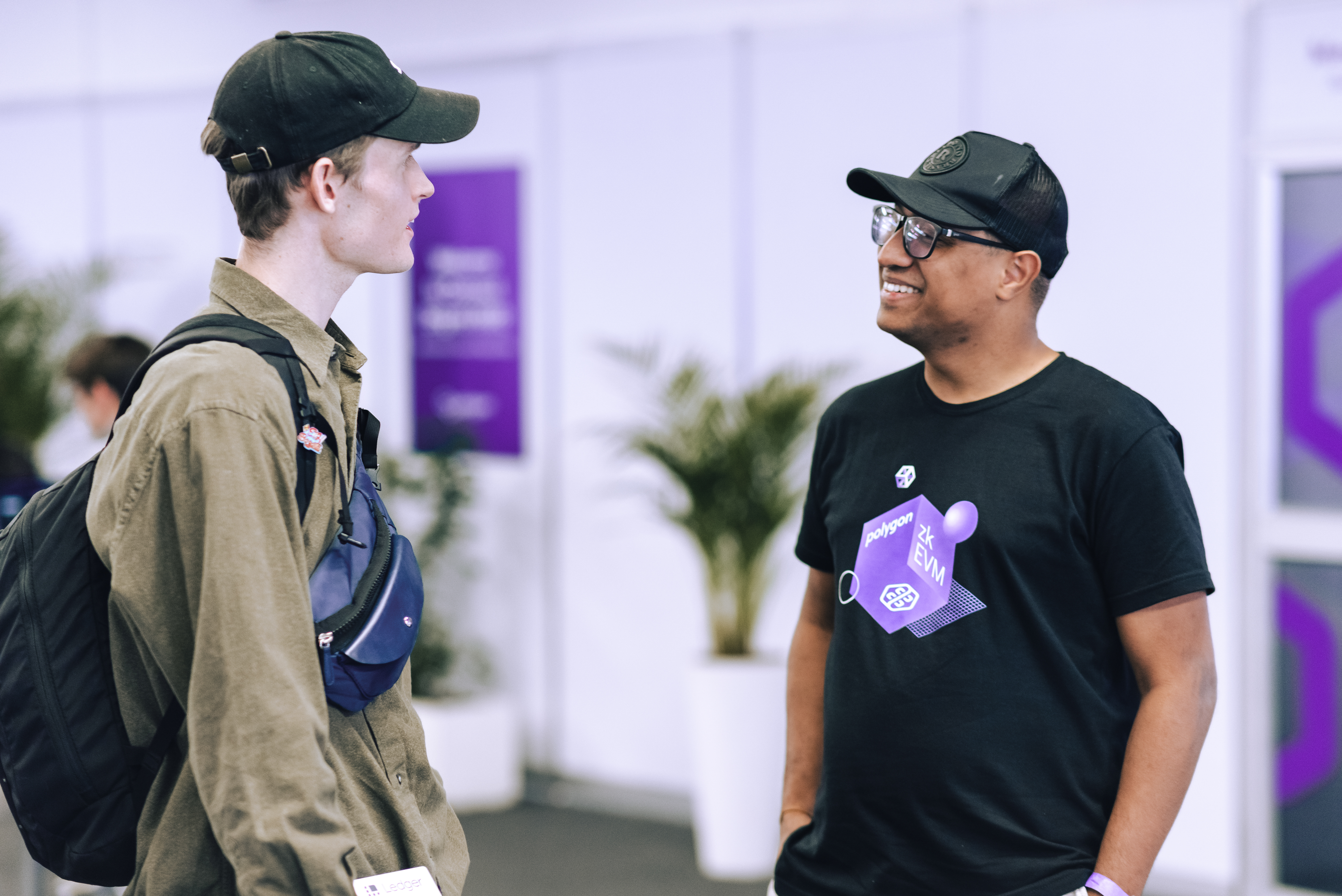 ---
Renders and Layouts
Designed and Created by Adriana Noritz ︎︎︎
Event Layout
---
Main Lobby
Check-In, Lounge
---
Auditorium
Keynote Speeches, and Discussion Panels
---
Pabellon
Hospitality, Lounge, Workshops and Demonstrations
---
Digital Footprint